Why should I care about human rights?
People have the conception of slavery as something from the past. Sadly this isn't true and this article explains the modern face of slavery.
The massacres in Rwanda were an event that touched me deeply, and taught me much about the world. Here are a couple of good summary articles about why the west should also learn from them.
The line dividing dividing good and evil cuts through the heart of every human being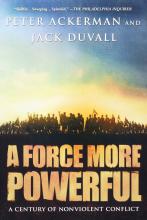 In some ways, one could see it as a ridiculous idea.  That systems created and supported by violence could be threatened by peaceful protest.
Time and again over history however that is what we have seen. Indeed non-violent movements are often more successful than violent ones. Violence plays the game using the oppressor's own rules, however, when they lose the moral authority to govern in society their days are often numbered.