Books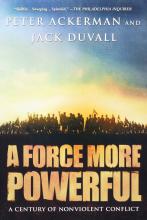 In some ways, one could see it as a ridiculous idea.  That systems created and supported by violence could be threatened by peaceful protest.
Time and again over history however that is what we have seen. Indeed non-violent movements are often more successful than violent ones. Violence plays the game using the oppressor's own rules, however, when they lose the moral authority to govern in society their days are often numbered.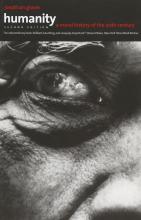 Whilst working at the University of Queensland, I would wander through the Co-operative bookshop and this book would always call to me. I picked it up a number of times, but always the word "moral" in the subtitle put me off. Anyway finally I did pick it up, and I've now completely changed my view about the use of the word moral. We need to ask more what is moral and to reclaim it from the religious conservatives who have hitherto defined it in our cultural discourse.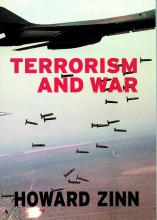 Having been a bomber in World War Two, Howard Zinn is well placed to give a unique perspective on issues of pacifism, violence, dissent and just war in his short interview-based book Terrorism and War.
Zinn in this book reminded me somewhat of Chomsky (who deeply admires and has been heavily influenced by Zinn) with his obviously broad knowledge and recall of statistics, quotes and other evidence.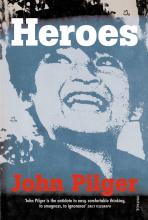 Heroes is one of the most inspiring and challenging books I have ever read.
John Pilger is an example of what true journalism is about, he hasn't spent his life waiting for the next PR event or corporate press release to come through, he has seen the killing fields of Cambodia, the slave gangs of Burma, the horror of the USA's attack on Vietnam, and he writes about it with a passion and insight that only having been deeply moved can produce.