People often say that humans have always eaten animals, as if this is a justification for continuing the practise. According to this logic, we should not try to prevent people from murdering other people, since this has also been done since the earliest times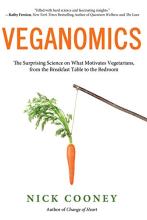 If there were one book I would want people to read on how to make a vegan world it would be this one.
Cooney takes an approach I think we could do with a lot more of in our movement. Using science and data he looks at what these tell us about the most effective strategies for opening people up to a more compassionate diet and way of thinking.