In a state worthy of the name there is no liberty. The people want to exercise power but what on earth would they do with it if it were given to them?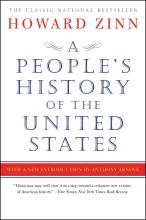 Ahh this book is so great to read.
If you consider yourself a student of history, you can't ignore the world's greatest power, the United States.
If you can't ignore the United States, then you can't really know its history without understanding how it treated American Indians, African slaves, women, unions and those who dissented from its leader's picture of manifest destiny.