One of the penalties for refusing to participate in politics is that you end up being governed by your inferiors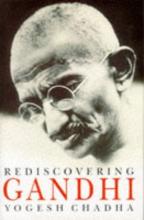 Albert Einstein said of Gandhi: "Generations to come will scarcely believe that such a one as this walked the earth in flesh and blood.".
Gandhi was an extraordinarily complex man. Along with his better-known qualities, he was a believer in the central truth of all religions, he was a passionate vegetarian, wrote many books, was a qualified lawyer and had a fascination with his urine.