The workers have nothing to lose but their chains. They have a world to gain. Workers of the world, unite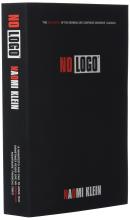 This book was released with enough hype that I had heard about it for a while before I had any idea what it was about, therefore I assumed it was a stupid novel or something. I'm not sure how I came about to know what it was really about and read it, but I was very glad I did.
This book talks about what is behind the facade of trends and brands in our modern world, how they are created and sustained both in the factories of impoverished countries, and the soulless designer offices of the PR world.