Very little of the great cruelty shown by men can really be attributed to cruel instinct.  Most of it comes from thoughtlessness or inherited habit.  The roots of cruelty therefore, are not so much strong as widespread.  But the time must come when inhumanity protected by custom and thoughtlessness will succumb before humanity championed by thought.  Let us work that this time may come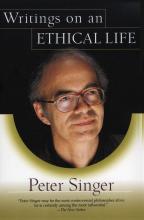 As someone who believes passionately in animal liberation, the fact that I have never gotten around to reading the ground breaking Animal Liberation by Peter Singer, was only due to slackness.
To make up for this, and to get a feel for Singers other writings, I bought this book for a bargain price and proceeded to read.