Such a situation, is dreadful. Not the suffering and death of the animals, but that man suppresses in himself unnecessarily, the highest spiritual capacity - that of sympathy and pity towards living creatures - and by violating his own feelings, becomes cruel. And how deeply seated in the human heart is the injunction not to take life. But by the assertion that God ordained the slaughter of animals, and above all as a result of habit, people entirely lose their natural feeling.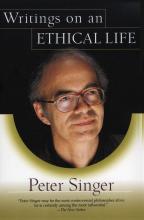 As someone who believes passionately in animal liberation, the fact that I have never gotten around to reading the ground breaking Animal Liberation by Peter Singer, was only due to slackness.
To make up for this, and to get a feel for Singers other writings, I bought this book for a bargain price and proceeded to read.