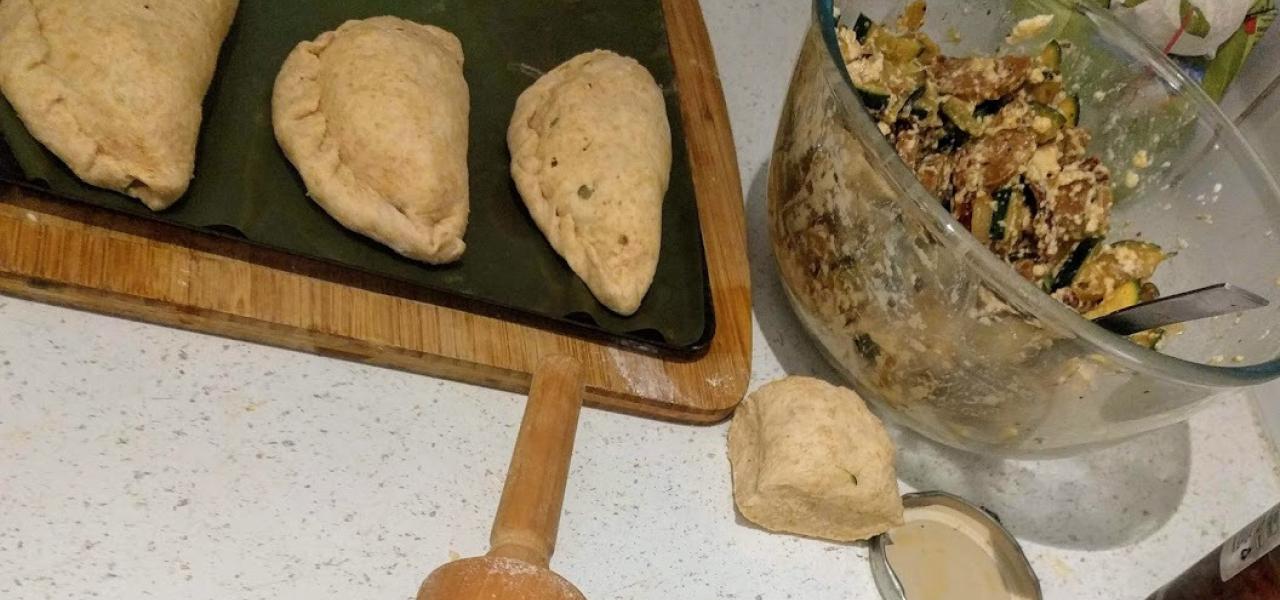 Zucchini and Sundried Tomato Calzone
Cover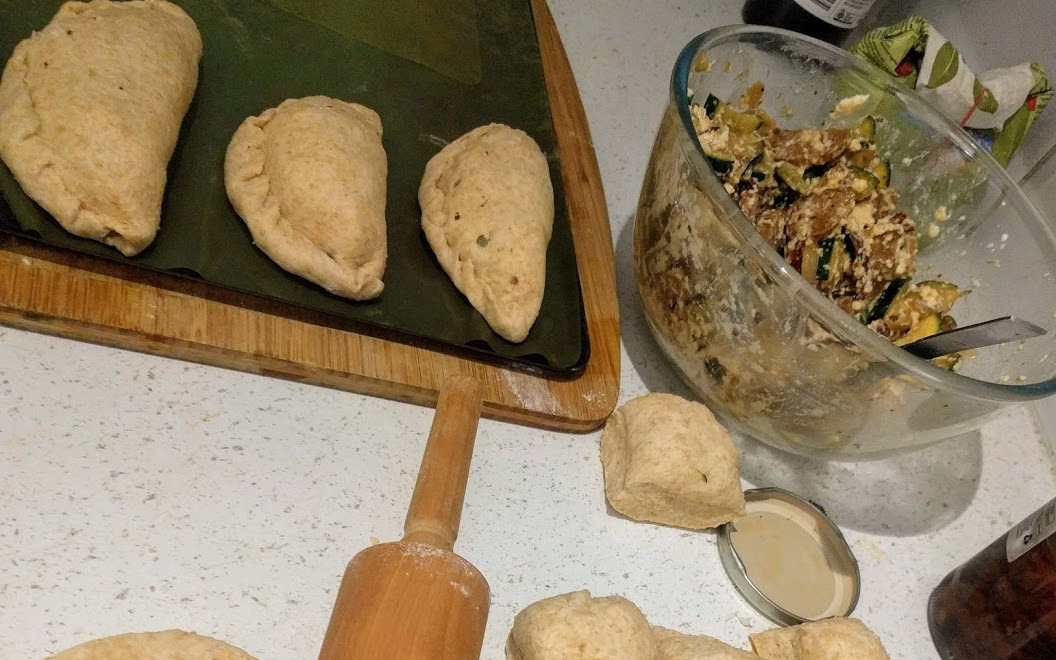 Pictures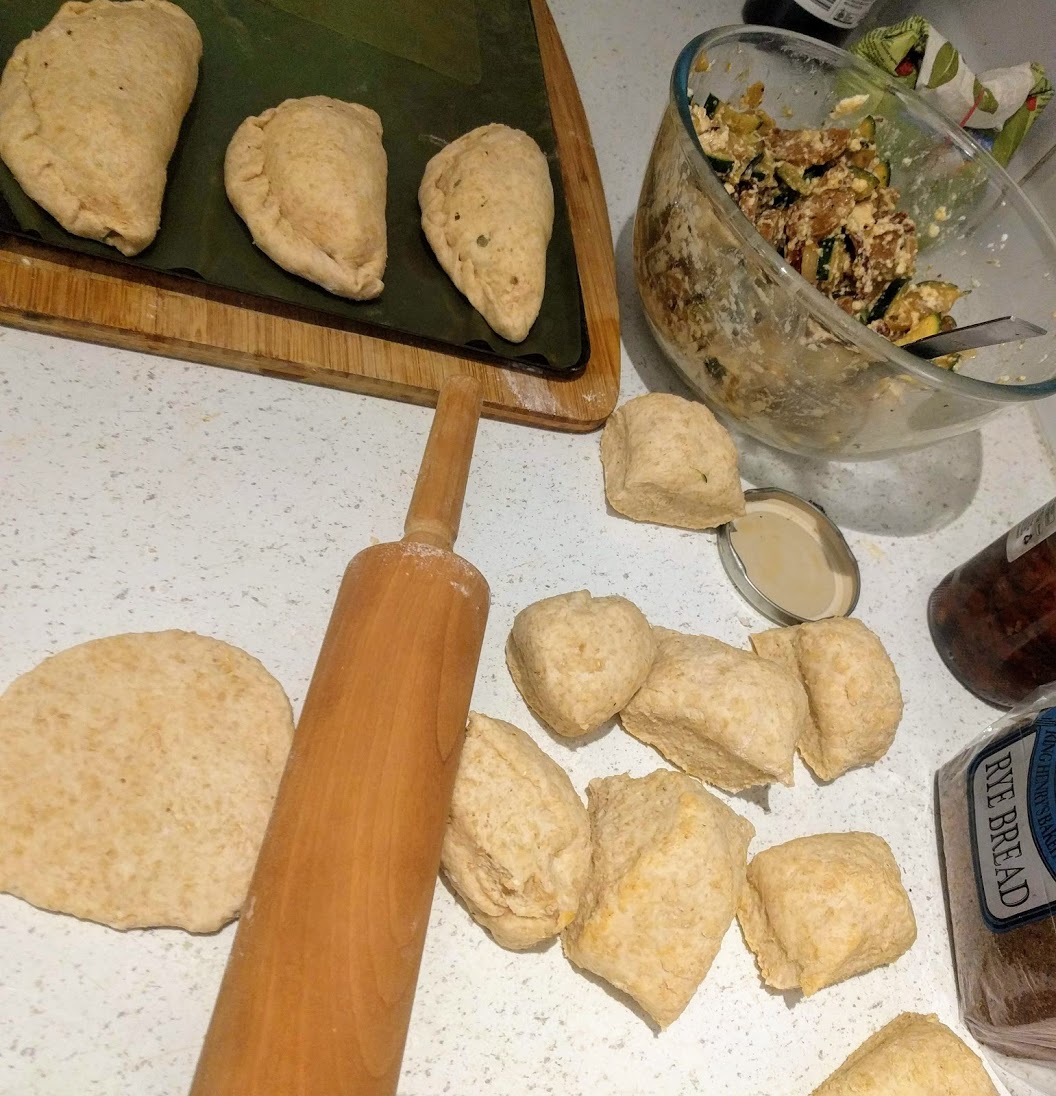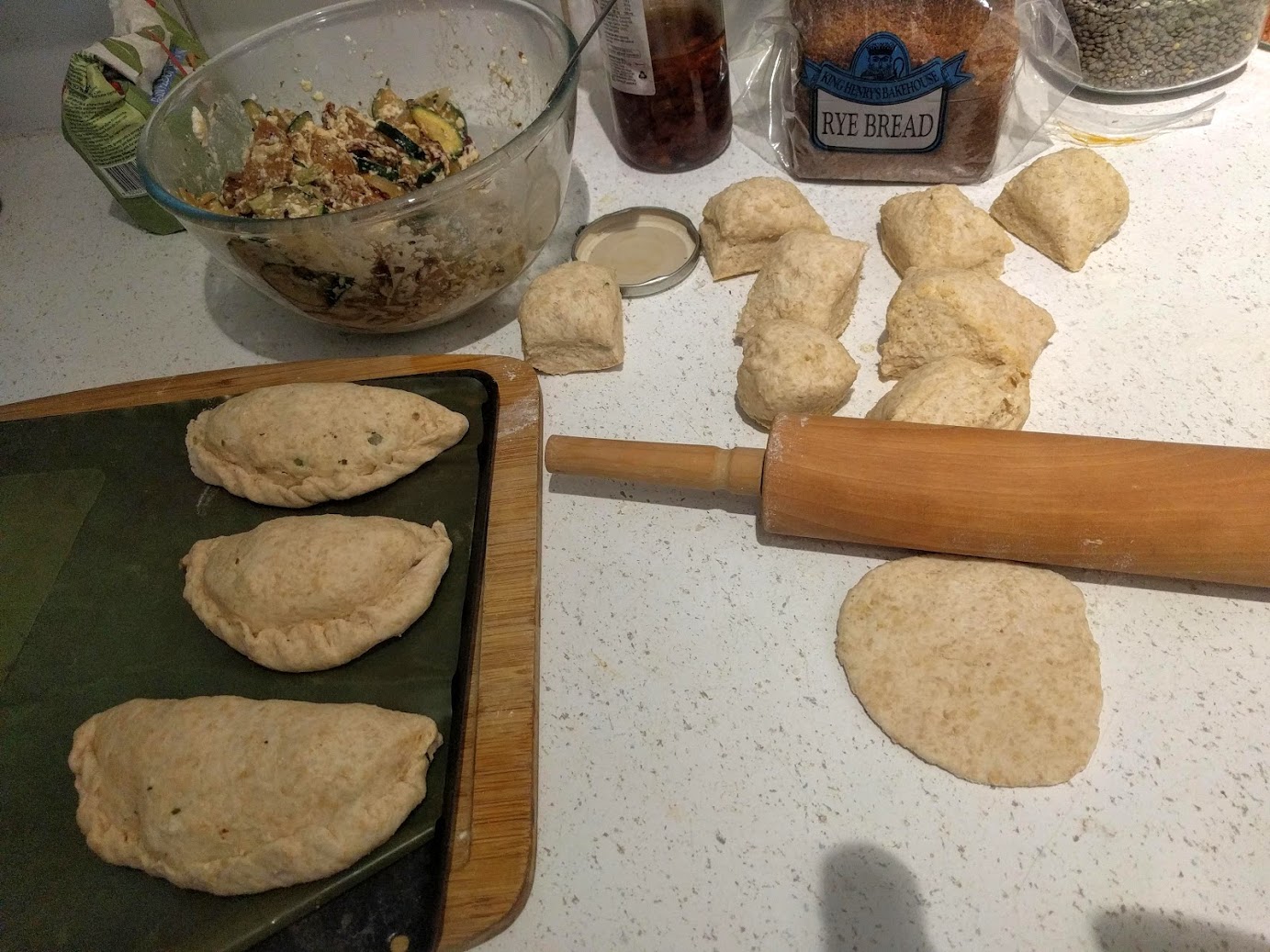 These delightful Italian bread pasties are equally fantastic for lunches, picnics, or hot out of the oven for tea.
Ingredients
7 grams
Dried yeast (One sachet is usually 7-8 grams)
2 tablespoons
Vegetable oil
600 grams
Zuchinni (Also called Courgette)
2 cloves
Garlic (Crushed)
1 teaspoon
Black Pepper (Freshly ground)
300 grams
Silken tofu (Soft)
3 tablespoons
Corn flour (Also called Corn starch)
1⁄2 cup
Sundried tomatoes (About 100g)
4 teaspoons
Basil (dried)
Preparation time
45 minutes
Total time
1 hour, 15 minutes
Instructions
To Make Dough
Mix the first four ingredients in a bowl
Add the oil and water and mix to a soft dough and knead for a minute or two
Place back into the bowl, cover and let rise for about 30 minutes
In the meantime, make the filling
To Make Filling
Heat the oil in a fry pan, add onions, zucchini,and garlic and saute for about 5 minutes until the zucchini is just beginning to soften.
Add basil, salt and pepper
Place in a strainer to remove excess juices In a large mixing bowl.
Mash the tofu with the cornflour
When the zucchini mix has cooled, add this to tofu along with the sundried tomatoes. Mix well.
Constructing Calzones
Punch down the risen dough.
Place onto floured bench and cut into 12 even pieces.
With a rolling pin, roll out each piece of dough into a circle of about 10cm in diameter.
 Place about 2 heaped tablespoons of filling onto each piece of dough.
Fold the dough over to cover filling and seal well by pinching the ends of the dough together.
Preheat the oven to 180 degrees celsius.
Place the calzones on a lightly oiled baking tray and let rise again for about 10 minutes until the oven preheats.
Bake for about 30 minutes
Serve with a crisp green salad