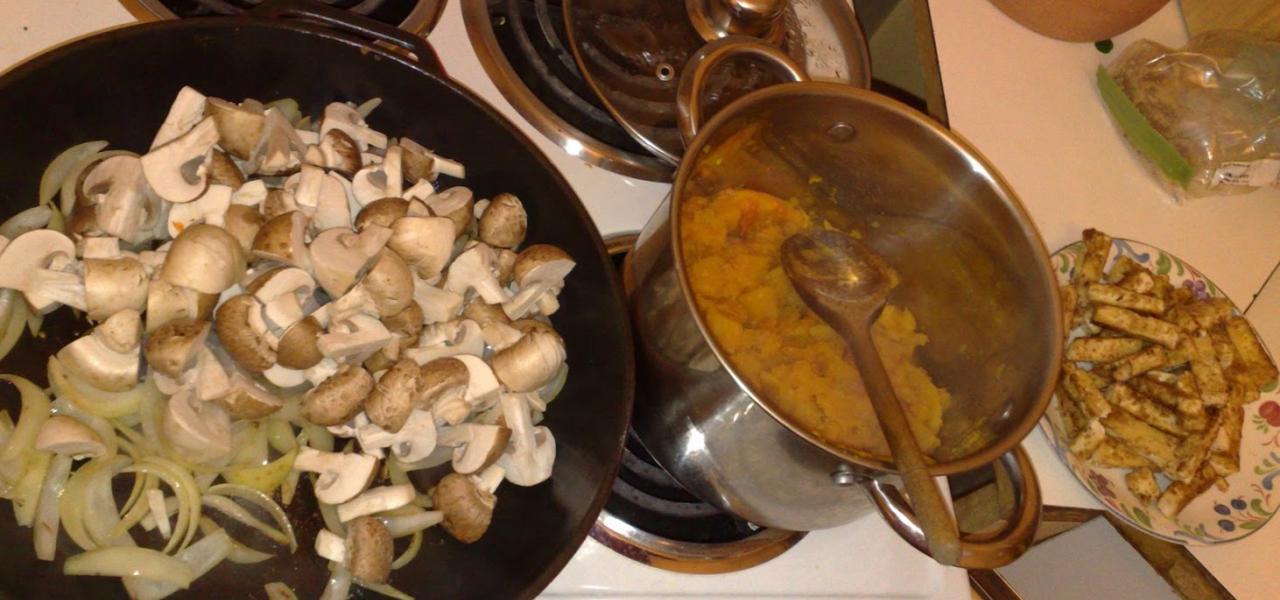 Pumpkin, Mushroom and Smoked Tofu Pie
Cover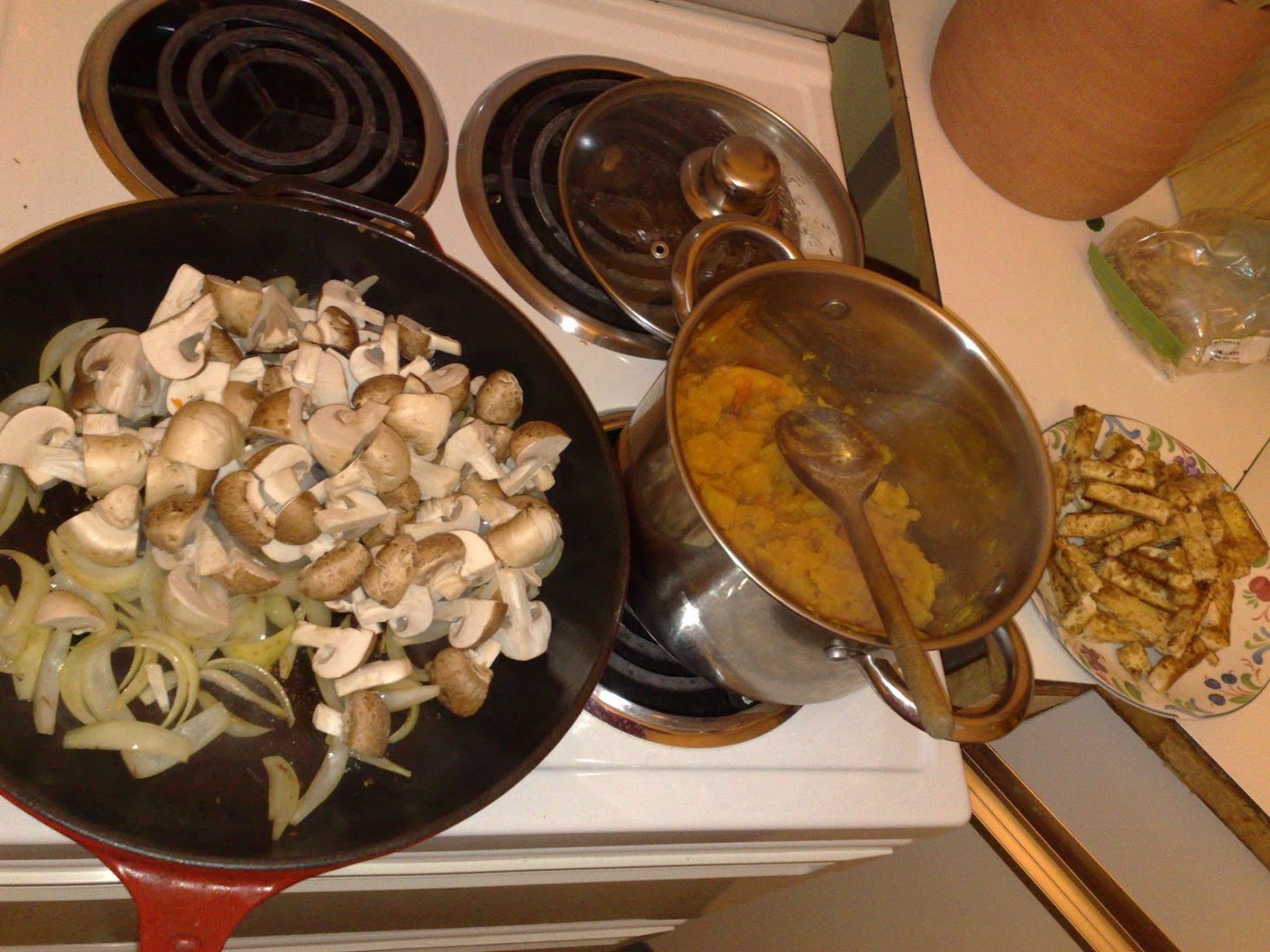 Vegetable pies are all fantastic, this has to be one of the best, its certainly one of my favourite dishes ever. If you make one, make sure you invite me around!
Ingredients
1 teaspoon
salt (Optional)
1⁄4 cup
Vegetable oil (Plus a little more for frying the tofu later)
600 grams
Pumpkin (Peeled and deseeded, a decent sized butternut is usually enough)
200 grams
Smoked tofu (Cut into 4 slices)
1
Onion (Large, chopped. Spring onions also fine)
400 grams
Mushrooms (Roughly chopped)
Preparation time
20 minutes
Instructions
Dice pumpkin and boil until soft. Mash
To make pastry, place flour, salt and oil in a bowl and gradually add water until a dough is made. Let rest
Heat one tablespoon of the oil in a pan
Coat the tofu slices in flour and fry in the hot oil until both sides are browned
Splash in the soy sauce and keep heating until the tofu is evenly coated and soy is evaporated.
Remove from heat In the same pan heat the remaining tablespoon of oil ang stir-fry the mushrooms until just soft, then add the spring onions and toss through
Dice the tofu and add to the bowl with mashed pumpkin.
To this add mushroom mix and salt.
Mix well
Grease a pie tin, roll out 2/3rds of the pastry and line the pie tin
Pile in the filling
Roll out the remaining pastry, and place on top of the pie and trim the edges
Place in a pre-heated 180 degree oven and bake for approx. 40 minutes
Serve with a tasty barbeque sauce and green salad
Notes
Smoked tofu is some kind of vegan super ingredient. If you haven't used it before this is a great way to get into it. You can also make these into mini pies using a muffin tray, which are great for parties or picnics.