Easy roast tomato pasta sauce
Cover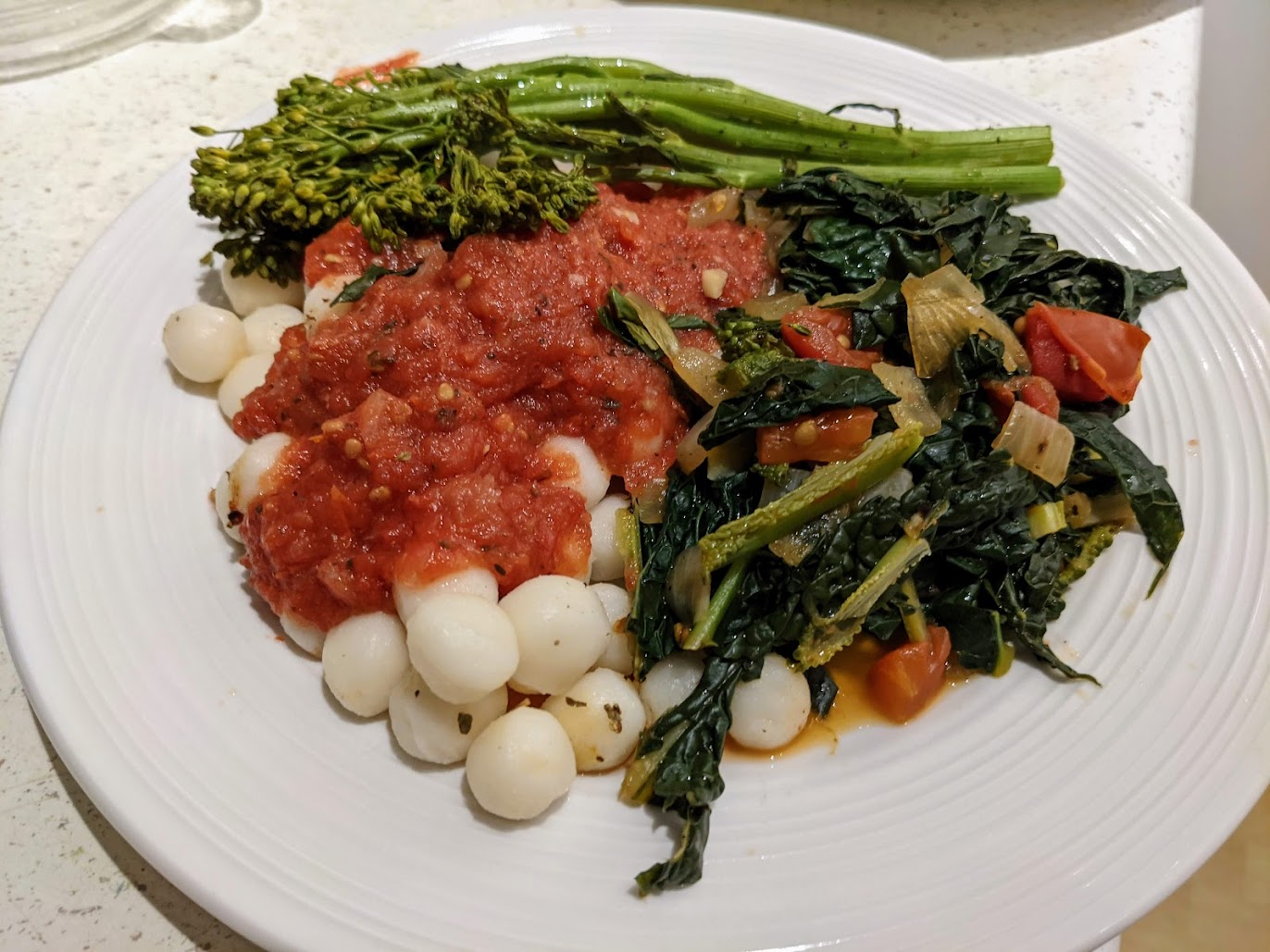 Pictures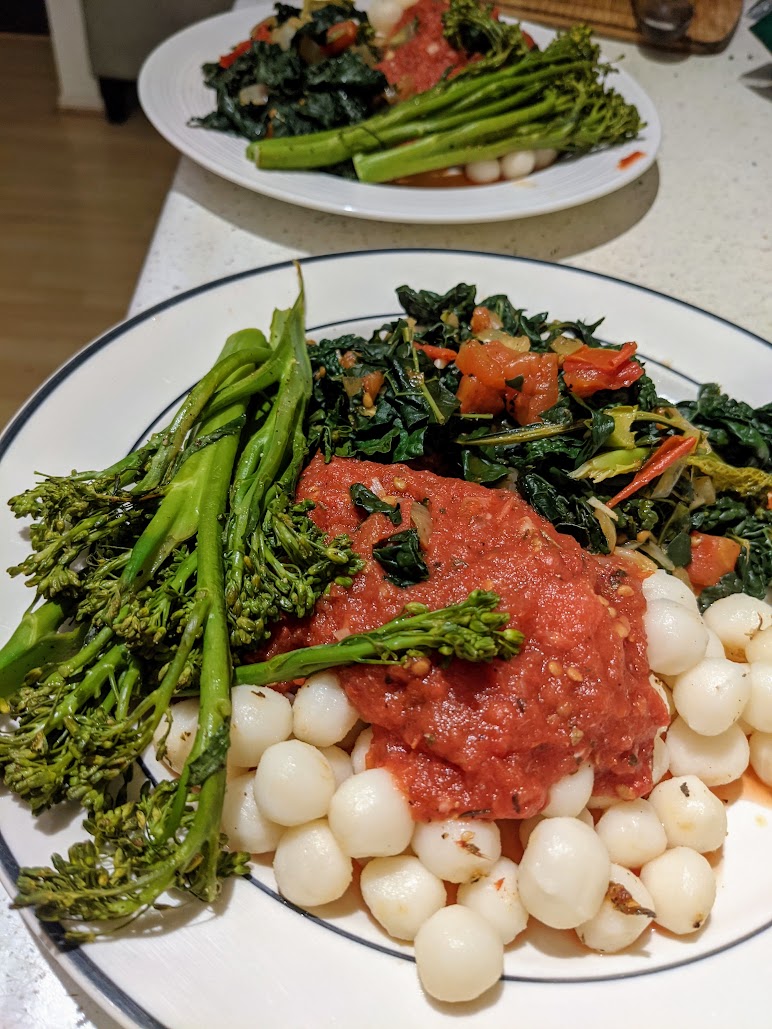 This is the simplest pasta sauce to make ever, yes the preparation time really is 5 minutes and it is pretty incredible. Roasting everything gives it a natural sweetness that means you don't miss the sugar which is in almost all classic pasta sauce recipes. This version also avoids the oil as well. I love it over gnocchi, or some polenta and mushrooms. Rich and versatile, with plenty of garlic.
Ingredients
8
Roma tomato (Halved. I'm sure other tomatoes would work fine, but roma are the best for sauces)
5 cloves
Garlic (leave the skins on)
1
Brown onion (Peeled and halved)
3 teaspoons
Basil (I used dried)
1 teaspoon
Thyme (I used dried)
1 teaspoon
Oregano (I used dried)
1 teaspoon
Black Pepper (Ground)
Preparation time
5 minutes
Instructions
Place the tomatoes (cut side up), onion and garlic in a baking tray.
Sprinkle the herbs and pepper into the cut side of the tomatoes.
Place in the oven at 180c for 30-40 minutes.
Carefully take the skins off the garlic.
Put it all in a blender, or as I do, in a pan and use a stick blender.  Blend, but leave a few bits to give it texture.
Season to taste and there you have it. 5 minutes of work and a delicious pasta sauce.
Notes
I usually serve this with some roasted broccoli or broccolini. Put in the oven with the tomatoes for the last 10-15 minutes, sprinkle on a little lemon juice and season.