How to create a vegan world - A pragmatic approach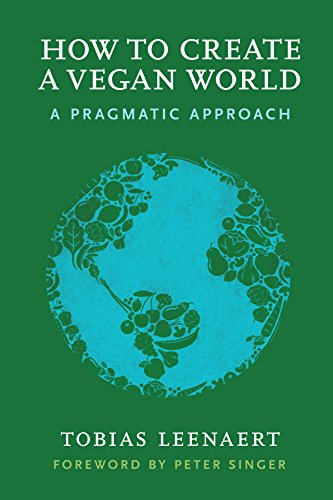 This book is for everyone who doesn't think we can yell our way to a vegan world.
Using studies, reason and an easy to read writing style, Leenaert sets out his case for a pragmatic approach for behaviour change.
A section of the animal rights community disagrees with the general approach of using the science of behaviour change, preferring instead to go with a morality led approach. I can only echo Christopher Hitchens, in that if you don't have good evidence for your approach, then I don't need to engage with it until you do.
Leenaert starts with the end goal, the imaginary land of Veganville where everyone has a vegan view of the world.  Using this metaphor he then looks at the varying ways in which we can build a smooth, attractive road to Veganville.  Overall he argues for an inclusive, open view of what veganism is, to make the journey to Veganville as easy as possible for those who haven't yet begun the journey.  He also devotes a chapter to something I think is neglected in the movement, and that is keeping people vegan, and helping people return to it if they weren't able to fully transition on the first go. 
Some of the content in this book is almost word for word in line with my own thinking, but then I've been looking into this area for many years.  I wish I had read this when I first went vegetarian in the 90s, it would have saved me from a couple of overly passionate newsgroup posts.  I didn't agree with everything, such as being laxer on the definition of veganism (when I order vegan I want the kitchen to know what that means), so it is good to have something which challenged my thinking in areas.
This is up there with the top books on the topic such as Nick Clooney's Veganomics, and Peter Singer's book on Henry Spira. Pretty much essential reading for any activist, and especially new activists.
Find this book
Search for a second hand copy of How to create a vegan world - A pragmatic approach on World of Books