Bicycling to the top of Mt Coot-tha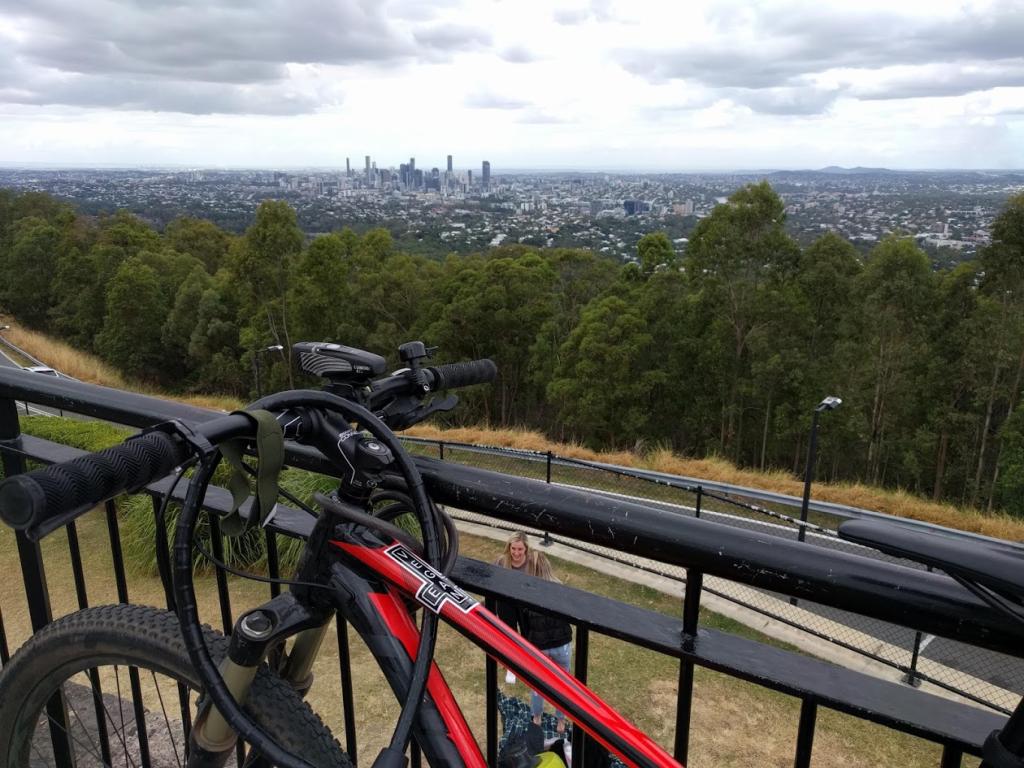 Except for a short period of my life I look back on with some shame and confusion, I have never really been comfortable driving a car very much.
They are polluting blights on an urban landscape that would be immeasurably more beautiful, quiet, clean and pleasant if we halve or more their number and usage.
The bicycle thus has been a big part of my life for many years, ever since I purchased my first one as an adult with Irene in Melbourne.  I still remember puffing along after her, getting very annoyed as she disappeared off into the distance over a hill in front of me.  Soon I was spending hours on the bike paths of Melbourne, often rolling along next to the Yarra, seeing birds I hadn't imagined could live in such a big city.
Decades later I still love to ride, and Mt Coot-tha is a hill I puff up to the top of with reasonable regularity.  I can then look out over Brisbane and the suburb I call home, in the centre-right of the picture.
From there it is a short descent along dirt tracks which wind back down amongst trees and then onto the cycle paths home.  I always feel a sense of satisfaction having completed it.  I can't imagine living in a city where I couldn't access something approaching a large natural space.  For me, Mt Coot-tha, Toohey Forest, are the place I go to draw the clean breath of the trees.  To be surrounded by landscapes of natural, gentle colours, elegant curves and textures, rather than concrete, asphalt and the human, angular world.