Great Philosophers of the East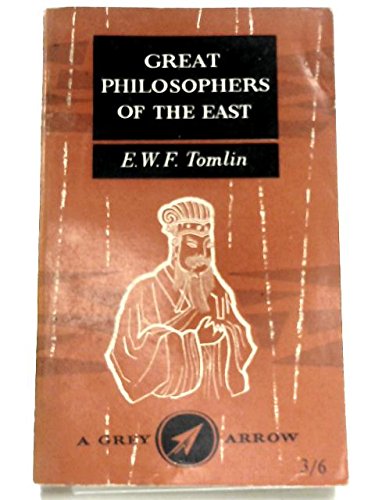 This is one of the most influential books I have ever read.
I can't even find a decent link to it on the web, so no chance of anyone buying a copy, and I am unlikely to lend it either.
It would be wrong to think that this is merely a book about Taoism, Confucianism and Buddhism, it ranges far deeper than that. It was meant to be a companion to his other book called Great Philosophers of the West, and he seems to have tried to cover everything else of major note in this book.
It starts out talking about some of the oldest (then) known philosophy that of ancient Egypt, looking at songs and poems with interesting insights familiar to modern man. It moves on to Babylonia, Israel and then settles down to specific religions, in order Zoroastrianism, Hinduism, Buddhism, the Hindu Systems, the Chinese Sages and Mohammed. He doesn't just talk about them, he thinks about them, he inspires you to think about them.
It's interesting that many of the best books I have read are dedicated to peoples children, this one his son. I can imagine any intelligent western father would be pleased to share with his son the knowledge that people in other places and times, were thinking deeply and beautifully. We often forget that other parts of the world had civilizations, whilst our European forefathers were still hunter-gatherers, this book is an antidote to our western centred ways of thought.
It is such a pity this book isn't widely published, I've read other similar books but they just weren't anywhere near as good. If you are interested you will just have to come over to my place and read it.
Find this book