Wedding II, London - 18th July, 2014
Ring Ceremony | Cameron's speech | Cathy's speech | Menu
We'll add a link to an online photo album as soon as we've gathered all the pictures that were taken. If possible, we'll also add transcripts of the wonderful speeches by our two Dads and Cathy's brother Tom. If you'd also like to see the ceremony, speeches and pictures from our Australian wedding, these are at camerongreen.org/about/wedding.
Ring Ceremony 
Good afternoon. My name is Elizabeth Donnelly and I am a Wedding Celebrant accredited by the British Humanist Association. I'm one of a network of around 300 Celebrants who work across the country with couples to create and conduct personal, secular ceremonies such as this Ring Ceremony.
In keeping with their philosophy, Cameron and Cathy have asked that we tread lightly on this lovely environment, so we are asked to leave only footprints, and take only photographs. We have some specially appointed confetti-throwers (Claire, Lucinda, Eddie, Teddy and Jessica) who have some dried organic English petals to scatter at the end of the ceremony, but that is all we will leave behind.
Cathy and Cameron would love you to take some pictures if you like, but mainly for everyone to enjoy the ceremony as it happens, so please could you ensure your phones and cameras are on silent.
Following the ceremony they will stay in the Garden for a few more photographs before going on to the Garden Museum. 
Cameron and Cathy will now be coming into the Garden, and I would like you to encircle them as they arrive.
On behalf of Cathy and Cameron, I would like to extend a warm welcome to you all and thank you for coming to this ring ceremony, with a special welcome to those of you who have made very long journeys to be here in the beautiful setting of Bonnington Square Garden. 
Cathy's mother, Jessica, is also in our hearts today, as well as Cameron and Cathy's grandparents, who are sadly no longer with us.
Tribute to the Bonnington Square Garden Association
Back in the Seventies and Eighties Bonnington Square was due to be demolished to make way for a school. In the process of evicting its occupants, the Square was occupied by squatters and the Bonnington Square community emerged from to eventually form co-operative housing.
In 1990 a builder working in the area applied to the council to use the site as storage, which alerted the council to the fact that they owned valuable 'idle land' and informed the residents that the land could be sold for development. The Bonnington Square Garden Association was formed shortly afterwards by local residents and, in 1994, money became available from a joint government and local council scheme to transform the land into "a little slice of paradise". The garden is named partly in homage to the Vauxhall Pleasure Gardens which existed 100 metres to the north of here and were a major feature of London for three centuries: a place of curiosity, promenade and play.
Cathy and Cameron want to thank the Bonnington Square Association for the use of the Pleasure Garden and are delighted that they can celebrate their marriage in a space that reflects their own beliefs that we can create a beautiful and just world if we want it.
Humanism is a celebration of love: this includes the love of Cameron and Cathy for each other; the love of family and friends, and the love of life itself. That love of life is the foundation of our beliefs as humanists – that this is the one life we have, so we should make the most of it. And a lovely way to do that is to have a partner – someone to hold hands with on your journey through life; friends to share the journey and a family to venture further than you can in a single lifetime. For Cathy and Cameron this also means treading lightly on the earth for the time we are here, and that humanism is not just about human values. We also have a responsibility to the other creatures we share the planet with, and to act accordingly for their benefit, too.
As Antoine de Saint-Exupery said, "Love does not consist in gazing at each other, but in looking outward together in the same direction".
We are gathered here today, not to witness the beginning of what will be, but rather to celebrate a love that already is. A marriage is made with hearts and minds, and so today is the declaration of Cathy and Cameron's love, a restating of the commitments they made to each other in Australia and a celebration which they wish to share with you – those they love from near and far, and the people they consider most important in their lives. 
The founding of a new home has always been celebrated as an act of great significance. Marriage is the absolute sharing of life's experiences and is an adventure in the most intimate of human relationships. It is the joyous uniting of two people, who are dedicated to each other, and want to share their lives and an opportunity to cast uncertainties aside. Cameron and Cathy also want to emphasise that marriage is only one way to love deeply and truly together, not the only way.
I would now like to ask Cameron's sister, Lindy, to read for us.
Love Listen by Ann Gray, read by Lindy
Let's love, listen, take time when time is all we have. 
Let's be unafraid to be kind, learn to disregard the bad
if the good outweighs it daily.
Let's make a gift of silence, the day's hushing into dark,
and when we hold each other let's always be astonished
we are where we want to be.
Let's hope to age together, but if we can't, let's promise now
to remember how we shone when we were at our best,
when we were most ourselves.
Cathy and Cameron's Story
Cathy and Cameron first met in 2007 and together they realised they had a mutual commitment to protect the environment and they shared similar views on human and animal rights. However, it wasn't until the summer of 2009 that they finally became a couple.
For two years Cameron and Cathy lived together in London, before Cameron returned home to Australia. At that time, it seemed the right decision for him to go without Cathy, but they soon realised this had been a mistake, and began planning how they could be reunited.
I would now like Jackie, Cathy's stepmother, to step forward and read for us - and just to note, Cathy and Cameron are very much looking forward to seeing Jackie's dad, Hugh, at the reception later.
Blessing for a Marriage by James Dillet Freeman, read by Jackie
May your marriage bring you all the exquisite excitements a marriage should bring, 
and may life grant you also patience, tolerance, and understanding.
May you always need one another – 
not so much to fill your emptiness as to help you to know your fullness. 
A mountain needs a valley to be complete; 
the valley does not make the mountain less, but more; 
and the valley is more a valley because it has a mountain towering over it. 
So let it be with you and you.
May you need one another, but not out of weakness.
May you want one another, but not out of lack.
May you entice one another, but not compel one another.
May you embrace one another, but not out encircle one another.
May you succeed in all important ways with one another, 
and not fail in the little graces.
May you look for things to praise, often say, "I love you!" 
and take no notice of small faults.
If you have quarrels that push you apart, 
may both of you hope to have good sense enough 
to take the first step back.
May you enter into the mystery which is the awareness of one another's presence - 
no more physical than spiritual, warm and near when you are side by side, 
and warm and near when you are in separate rooms or even distant cities.
May you have happiness, and may you find it making one another happy.
May you have love, and may you find it loving one another.
We now come to the heart of today's ceremony, where Cameron and Cathy will once again exchange the vows they made when they married in Australia. 
Today, they want to say to each other and before you, what love and marriage mean to them and the commitments and hopes they share for the future.
In the years ahead, as Cathy and Cameron's lives adapt to changing circumstances, it may be to you that they turn for company and counsel. When that happens, your support will be all the richer for you having been here today. As you sit with them in the future, keep in your minds this happy occasion, the promises they made to each other for their future together, and their evident love for one another. If needs be, remind them gently about today.
First I will ask Cameron and Cathy if they are ready to affirm their marriage today.
Catherine Ann Laurence and Cameron David Green, you have already taken each other to be husband and wife, are you here today willingly to affirm your love and commitment to each other and to continue your lives together as loving partners?
Cathy and Cameron: We are.
Cathy and Cameron, please turn to each other and restate your vows:
Catherine: I solemnly promise that for as long as our hearts shall beat, you can put your trust in me:
To be there by your side through the precious time and space we have on this beautiful Earth;
To support your endeavours and nurture your dreams;
To try my best to hear you, feel you, see you as you are and as you aspire to be;
To keep cherishing you for all that you are;
To be a part of your world where you are always safe;
a shelter in the storm and a companion to your soul. 
I will keep your love safely in my heart until my last breath.
Cameron: I do not take lightly the responsibility that this joining together represents. 
The story of my life is now bound with yours, from now on it will always be written with your happiness in mind. Now fate has brought us together we share this fleeting moment to express ourselves, to follow our dreams, to experience the beauty of the world, and to love truly. In achieving these things I have no doubt that the sum of us together will be greater than its parts. 
I have much to learn from you and a lifetime to do so. I pledge to hold you above all others, to do all I can to honour your wild and free spirit, to engage your beautiful mind, and cherish that which is most dear to me, your compassionate heart. On this day I profess my love for you in front of our family and friends, and for all the days to come together.
Everyone here today is a part of this ceremony.
Will you do all in your power to support this couple now, and in the years ahead?
All: We will!
Cameron and Cathy, on this day you have affirmed your marriage, may you also continue to recognise that separateness from which your relationship has sprung. May your own special lives continue to nourish the love which can make your future – with its hopes and disappointments, its successes and failures, its pleasures and its pains – a future filled with warmth and love.
The exchange of rings is an ancient tradition. The ring's circle has no beginning and no end and is a symbol of everlasting love. Traditionally worn on the third finger of the left hand, it was believed that blood flowed from this finger directly to the heart. Cameron and Cathy were handfasted in Australia, choosing to keep the exchange of rings for today's ceremony. 
For Cathy and Cameron these rings are not a symbol of ownership, but one of union.
Cathy and Cameron are especially delighted that Cameron's best man Marten could be here today, and I'd now like to ask Marten to hand me the rings.
Cathy's ring is ethically sourced, made from 100% recycled gold and vintage gems, twisted into a vine to represent the nature that both Cathy and Cameron love.
Cameron, I would now like you to place the ring on Cathy's left hand.
Cameron: I give you this ring as a symbol of my love and commitment. Let it be a sign to us and to the world of the promises we have made today.
Cameron's ring is made from wood. He is happy that it is made of a naturally renewable material, and will return to the earth without a trace when the time comes.
Cathy, I would now like you to place the ring on Cameron's left hand.
Cathy: I give you this ring as a symbol of my love and commitment. Let it be a sign to us and to the world of the promises we have made today.
Cameron and Cathy, you have reaffirmed your marriage commitment to each other and you have each given and received a ring as a symbol of your enduring love and marriage. It is therefore my pleasure and my privilege to proclaim that you are husband and wife. 
Cathy's brother, Ben, will now give the final reading to complete the ceremony, an Apache blessing:
Apache blessing, read by Ben
Now you will feel no rain, for each of you will be shelter for the other.
Now you will feel no cold, for each of you will be warmth to the other.
Now there will be no loneliness, for each of you will be a companion to the other.
Now you are two persons,
But there are three lives before you: his life, her life, and your life together.
Go now into your dwelling place to enter into your days together.
And may all your days be good and long upon the Earth.
 
Enjoy your day and accept all our best wishes for the rest of your married lives.
Congratulations, Cathy and Cameron!
Cameron's Speech
Well, lovely to see you all. There were so many different wedding speeches I could give, I toyed with the idea of some sort of political tirade, and as much as I like a tirade maybe not the time and place, maybe... There's of course the safety of the standard wedding speech don't the bridesmaids look pretty etc, all of you know how that goes so if you aren't happy with this how this one goes you can just recite that to yourself in your head instead.
Anyway this gives me a feeling of deja vu. Not just that this is the second celebration we've had but also coming back to here to London.
My abiding memory of those early days in the London was the kindness and friendship people gave me. Here was I, a stranger in a strange land, nervous quite frankly about how things would turn out and yet within weeks I had made friends, been to a few crazy parties, I'd gloried in the architecture, museums and art galleries of this ancient land, walked the walls of tremendous castles, climbed up Snowdon, cycled around Bruges, stumbled around Amsterdam, had tea with the sisters of a cloistered nunnery and fallen from a boat into the Thames. On that last point I know what you are thinking and no I hadn't been drinking.
It was a unique experience for one previously used to living in a comfortable world of familiar people and places. Whilst I'll be the first to admit the quality of strangers is highly variable, my experiences coming to Europe taught me that there are many people out there in which the human spirit flows freely. I know many of the people in this room are examples of this as well.
I had many other adventures over the next few years, but meeting this beautiful woman who is now my wife was the one which has affected my life most deeply. There's lots I could say about how we came to be together, but one thing that sticks out is that Cathy would often ask me very pointed questions about my intentions. I remember Cathy asking me in a very direct way whether we were going to be "Romeo and Juliet". I was surprised by this example, two star crossed teenagers who marry on a Monday and die horribly on the following Thursday, but her intention was clear, and I hope the feelings that we share for one another would be worthy of a sonnet or two. It's a difficult thing this being in love and all the potential within it, and marriage more so, I find myself more in accord with Cordelia in King Lear; if I can just love her according to her due that will be sufficient. If we are looking to literature for examples I might choose the lay of Beren and Luthien, Luthien the immortal woman descends down to bless the hand of Beren the mortal man, for in our sublimest moments I feel like that, that the eternal parts of the the world have through her briefly entwined my mortal coil.
Of course Cathy is beautiful, as my niece and nephew said with a nice cricketing metaphor, I am batting above my average in this respect. Primarily though I love Cathy for who she is, someone who tries to live according to the dictates of an active and searching conscience, and someone who has an expansive and inclusive view of the world. The sort of kindness which universally embraces life and cares for the least of beings is to me the most attractive and noble quality a person can have. This quality defines Cathy to me, and if there were more people like her in the world, it would be a better place for all beings, particularly for the powerless, the defenceless and the voiceless.
I hope in the coming years to get to know better the people in this room, and I hope you won't hold it too much against me that I have stolen this jewel from your green and pleasant land away to a sunburnt country on the far side of the world. I promise we will come back whenever Cathy tires of perfect days, endless beaches and all the casual daily moments of beauty that define her new home, though I imagine she will more quickly yearn for the company of the people in this room.
Thank you all for coming to this celebration with us today, the greatest gift you can give us is your presence here tonight. Thank you to especially to Cathy's family and my own for all the help they have given us in bringing two celebrations together and finally thank you to Cathy for being the person I love, and her acceptance and love of who I am.
Cathy's Speech
It was not long before we set off from Aus that I saw an article talking about the things in life that make people measurably happier, by a significant amount. Not one of the things that our culture tells us we need to be happy featured on their list, which didn't surprise me and probably won't surprise most of the people here either. I won't do a full re-run of their findings, but the highest one on the list was gratitude – that is, reflecting and dwelling on things that we cherish, moments we have enjoyed, acts of kindness that we have benefitted from, things that have made us laugh, beauty that we have witnessed, and anything else – from the sublime to the ridiculous – that has made us feel good, happy, fulfilled, lucky, at peace - and so on.
So it is my absolute pleasure to be responsible for all the thank yous in my speech, which involves dwelling on so many things that make me feel so lucky and blessed.
First of all, thank you to all of you for being here and being part of our lives. Some of you have had very little choice in that over the years, being related to us by blood or marriage, but we are extra-specially grateful to our families and want to make a special mention of my Dad and Jackie, and Cameron's dad David for their amazing support in making our wedding celebrations possible.
I'd also like to thank the youngest members of my family: Claire, Eddie, Lulu, Teddy, Jessie – for your excellent petal scattering earlier today, and for being the best little brother sister, nieces and nephew that I could ever have wished for. I adore you and wish we were somehow less widely dispersed across the globe.
Thank you to our lovely and talented family members who gave readings earlier today - my amazing sister in law Lindy, my step mum Jackie and my bro Ben. Thanks Benj also for being our MC tonight. To both my grown-up brothers, Tom and Ben, thank you for your support, today and always, and this extends to your gorgeous wives, Abbie and Bri. Thank you all for being our informal ushers, and Tommy thank you for doing the final speech. 
Thank you also to both our Dads for speaking. We feel so lucky that you could both be at both weddings – Lindy and Tony being the other members of Cameron's family who were also at the one in Australia. We're so happy you're here today, and know you're also representing others who would have loved to make it if they could.    
Back on my side of the family, I'm also so happy my cousin Sam and his partner Esmarie were able to make it from South Africa, on behalf of the Laurence side. And we have the bonus of dad's cousin Anne too, from SA. The others are here in spirit I know.  
It's also very special for me to have family from my mum's side here, including her brother Max with his wife Maureen, her aunt Susan and her cousin Lucy - and some of Mum's oldest friends. You all carry her with you I know - as do I, always.
Cameron and I both adored our grandparents, and wish we could have met each other's. The time we had with them will always be precious to us. We are very lucky though to share in having a wonderful step-grandpa in the form of Jackie's dad Hugh Baker, who is here today and with whom we have had many a glass of champagne at numerous happy family occasions – and long may this continue over the years. I'm only sorry Cameron did not have the pleasure of knowing your beloved wife Doro, as was my privilege.
Well I'm getting there – this was only meant to be short – but a few more thank yous still to go. Firstly we are really grateful to John from Cashew Catering and his great team [this elicited a well-deserved cheer], to the Garden Museum for this venue that we think is amazing, and to Paul and Tom who have rigged up all the lighting and sound etc. It's all much more complicated than it seems! Thank you also to my (now our) dear friend Alex for DJ'ing too.
And talking of friends, thank you to all of you who could be here today, some at considerable effort which we hugely appreciate. Between you and my dear family, you are the people who have made me who I am, who helped me know how to love, how to celebrate life, what matters in this world, and who have shared my most precious moments.
And finally, Cameron – my partner in life and now apparently also in law. For making me feel that everything is possible: all joys, all pleasures, my growth and blossoming as a person, and most of all, a more just and gentle world. I love you.
Menu
Here is the delectable vegan wedding menu provided by the amazing Cashew Catering.
Wedding 'breakfast'
Tomato consommé served w avocado gelato & balsamic reduction
Or
Beetroot & apple 'beignet' served w pickled cucumber & sweet chilli sauce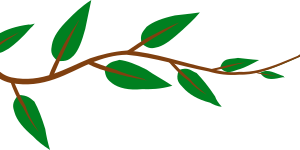 Smoked portabello stuffed with olive, sun dry tomato & macademia boursin served w cauliflower tabouleh salad, roasted' broccoli, glazed carrots, seasonal green leaf & petals salad 
 Or
Southern style seitan pieces served w truffled mash, roasted asparagus, red onion & sage gravy & micro greens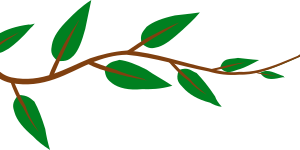 Mojito sorbet shots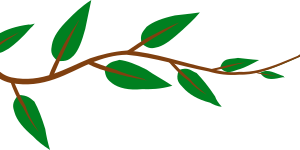 Chocolate & raspberry tart served with melon sorbet & cream 
Or
Raw summer berry & cashew custard tart served w lemon ice cream & mint jus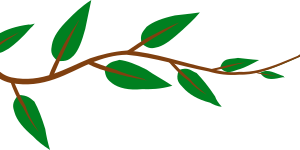 Buffet
tofu & mushroom skewers with peanut satay
samosa served with chilli pickle
red onion bhaji served with mango chutney
salsa romesco
basil hummus
kalamata tapenade
broad bean, mint & chilli puree
crudités 
selection of locally made breads