Vegetable Eating Adventurers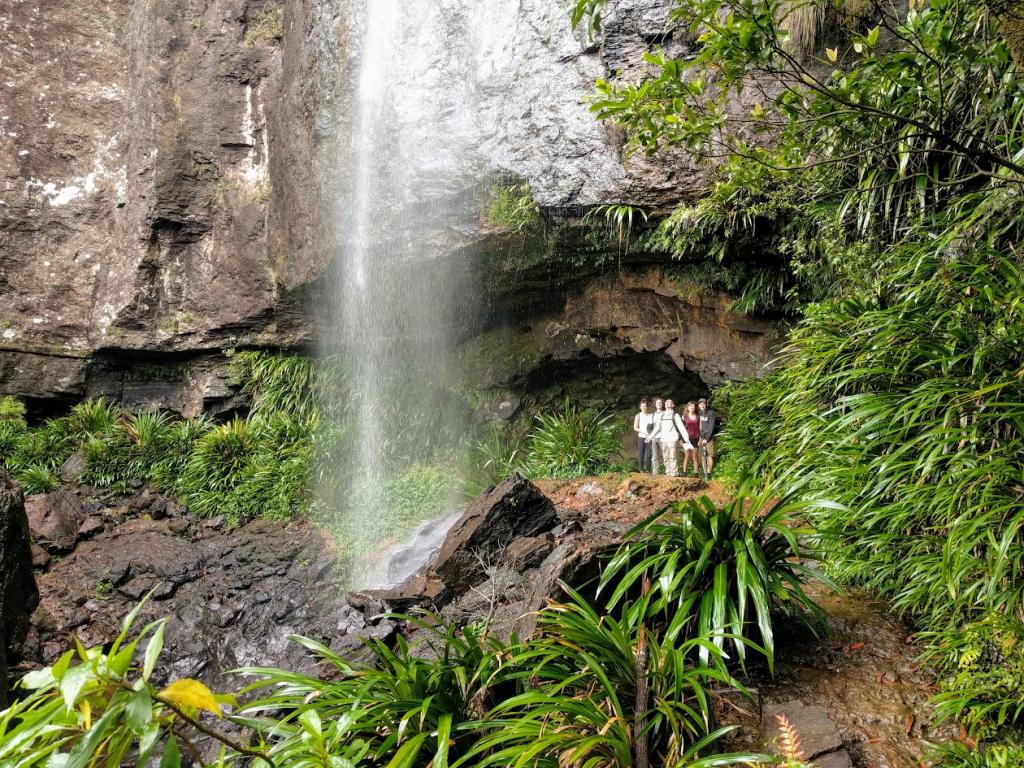 Surrounding Brisbane are so many beautiful places, we are spoilt for choice.
I feel like I'm being psychologically cleansed when I'm deep in nature, in the ocean or in a forest etc.  Founded by Adele, the Vegetable Eating Adventurers hiking group was a wonderful part of my life for a couple of years.
I chose this picture because it is at Springbrook which we all love, and it features the core group which made it so great, Shell (group photographer), Kenny, James, Adele and Dan.  Together, and with others in the group, we got bitten by ticks and leeches, saw beautiful wildlife including blue crayfish, and when I wasn't with them had the police called on them twice.
We still go on hikes, but not as regularly and rarely the whole group.  I miss it, but then I guess all things pass, good or bad.