Cardamon Pod Brickworks Breakfast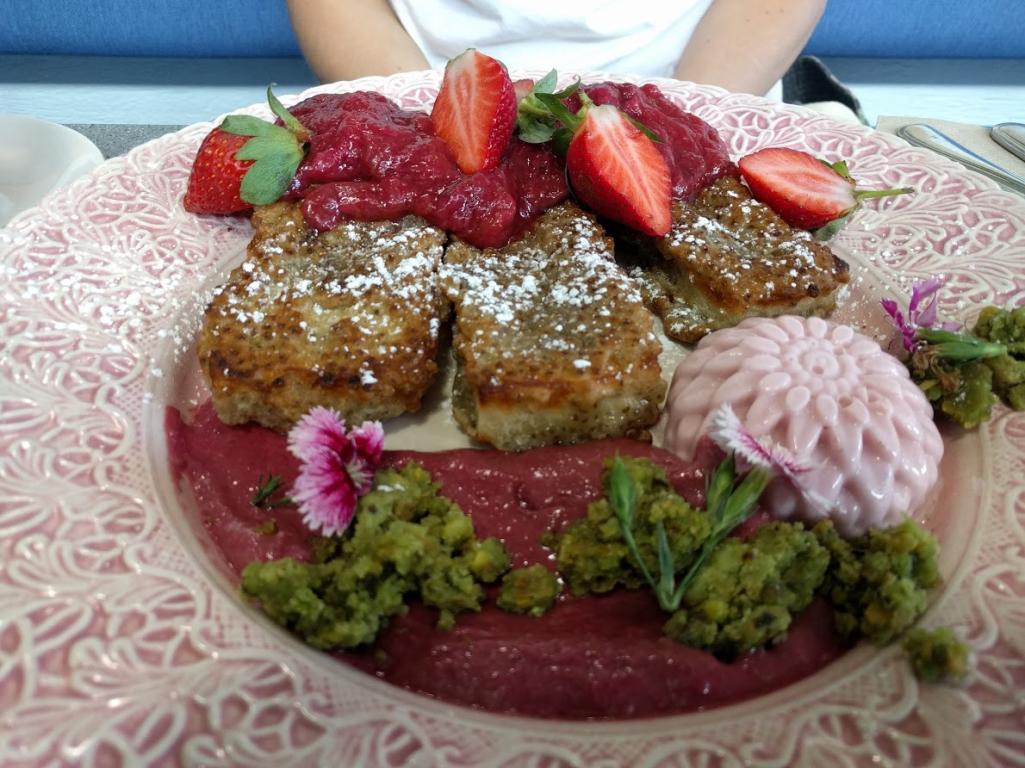 I love food and one of my favourite things is going out to eat well.
This photo is taken at the Cardamon Pod, Brickworks on the Gold Coast.  It is I think the best breakfast place I have ever been to.
Here is the ridiculously good chia encrusted french toast, with a green pistachio crumble, seasonal berry compote, fresh strawberries and a rose water gelato.
I'm not sure it's good that we can now eat this well.  Maybe food should be tasteless and full of nutrients, like perhaps it was before modern farming.  Perhaps obesity and diabetes would be more in check if we didn't try to make everything so tasty. 
Anyway I love food.